Our deep desire is that the little ones who will call this their home will discover the love of Jesus as they are cared for here
Since the Vida Children's Home received official approval, God has been sending us precious, sweet little ones.
Each one has a heart-breaking story. Each one has experienced trauma at such a young age.
The stories that brought them here are all different. They include the ugliness of mental illness, rape, poverty and abandonment. But each child is beautiful, and each is so loved!
We pray that the Vida Children's Home will be a place of refuge, where love and hope will be offered and where lives will be transformed by the power of Jesus.
Some Orphan Care Stories
Little Will now comes running with a big hug for Ericka whenever the Children's Home Director visits the Vida Children's Home. But it wasn't always that way. Ericka remembers that he used to scream whenever a "stranger" came to visit (even those who would come regularly to care for the children). But the nannies and the others at the Vida Children's Home kept praying for Will and showing him how much he was loved and cared for. And as time went by, as Ericka says, "He began to open up his little heart." He began to feel loved and accepted and protected. Today,…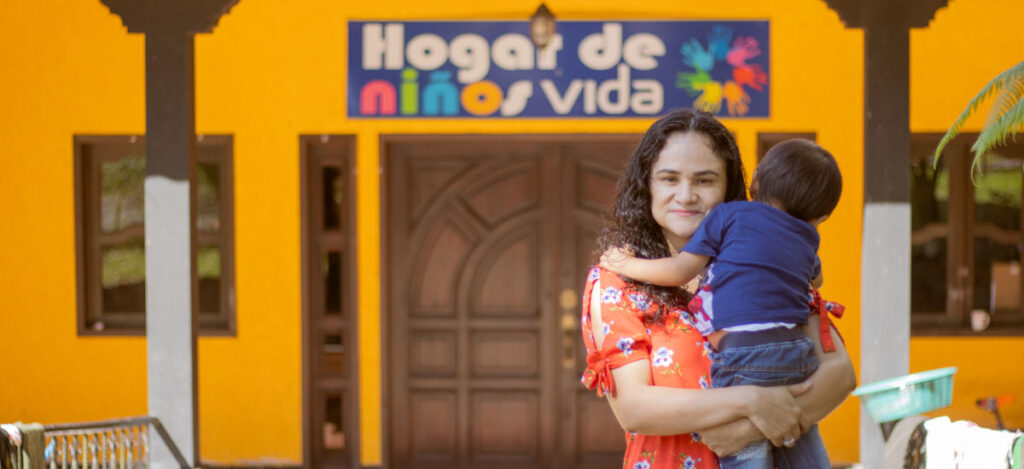 Why a Children's Home?
There are a staggering number of orphaned and abandoned children in Guatemala.
The situation is complicated, as the doors for adoption from Guatemala are not open and there is not a strong culture of adoption or foster care outside of familial ties within Guatemala. To add to this, many existing children's homes and orphanages are overcrowded, understaffed, institutional, and unable to provide quality care for each child. The need is great for a Christ-centered loving home in Guatemala for these vulnerable children.
For many years, we've held some of these children as we've done hospital visits, prayed for them, and shed tears over the lack of hope in their future. God has answered our prayers by calling Impact Ministries to a vision for Orphan Care. Through the Vida Children's Home, Impact Ministries is providing a home and family for children who desperately need to be loved.
Current Progress
Currently, the Vida Children's Home is operating out of the Baby House, which is designed for infants two years old and under, and includes bedrooms, bathrooms, a kitchen and a play area.
Construction is in progress on a multi-purpose home for our older children (which will eventually become the Girls Home), as well as an office space for visiting specialists. Right now, when specialists like psychologists or nurses come for appointments, this can disrupt the atmosphere of the whole home. By moving these visits to an external office building, we're able to provide a more normal home environment for all the children while still providing them with the supports they need.
We look forward to all that God has in store for the children who are with us and the ones who are yet to come. We know that God has a plan for each one, and His plans are good!
Becoming an Orphan Care Champion
As we welcome children into the Vida Children's Home, we invite you to come alongside these little ones as an Orphan Care Champion
Your ongoing support provides:
loving house parents and nannies to care for the children
a safe place to call home
access to medical & professional resources
In short, a refuge where these abandoned children can be given hope and a future!