Is it construction season where you're at? It sure seems to be in Guatemala right now! We're so excited to share some updates of what you're building with us at Impact Ministries: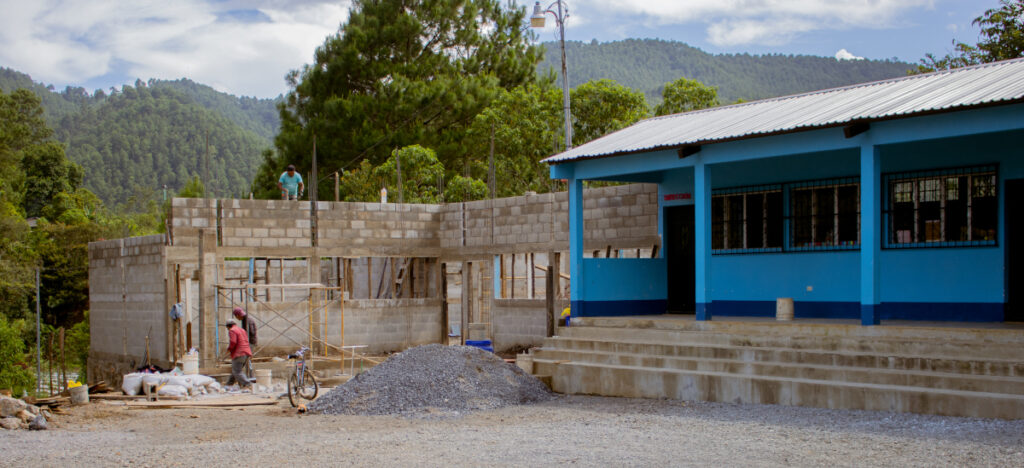 Agua de Vida Chijulhá School
Three classrooms are going up at our newest school. Agua de Vida Chijulhá is our fastest growing school, and they're quickly running out of room! This expansion allows for a computer lab and for every grade to have its own classroom.
The impact of each classroom may soon double – Impact Ministries is in process of applying to also offer a Junior High program in the afternoon! The school administration has great aspirations for Agua de Vida Chijulhá School, because there is so much need in the community.
Earlier this year, the Chapel at Chijulhá was completed. Isn't it sweet to see children praising God there as they start their school day?!?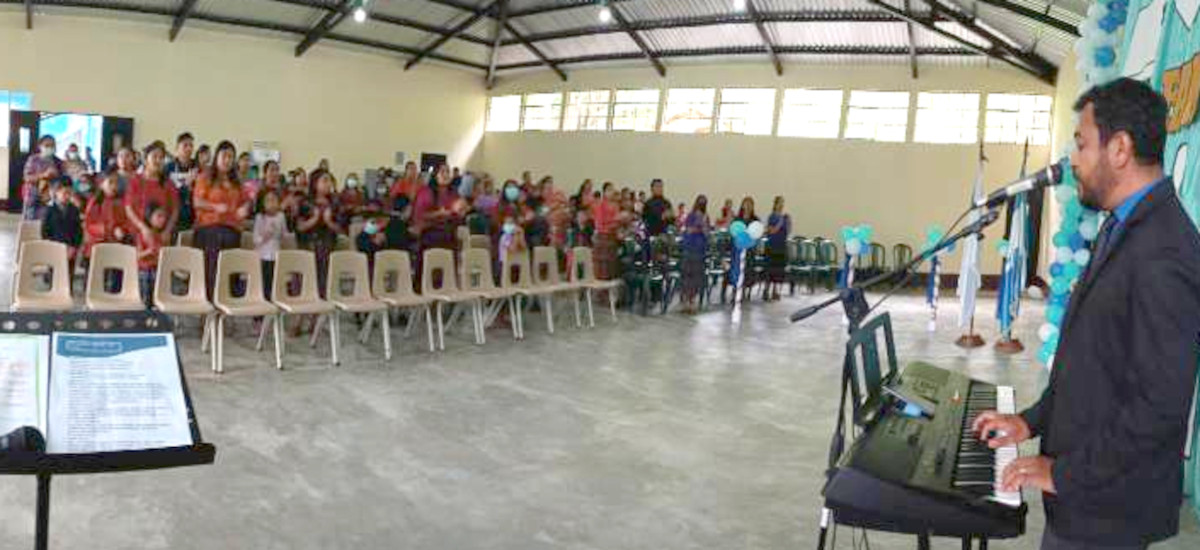 Vida Nueva School
The Vida Nueva Chapel has also been completed, as well as the computer lab on the second level.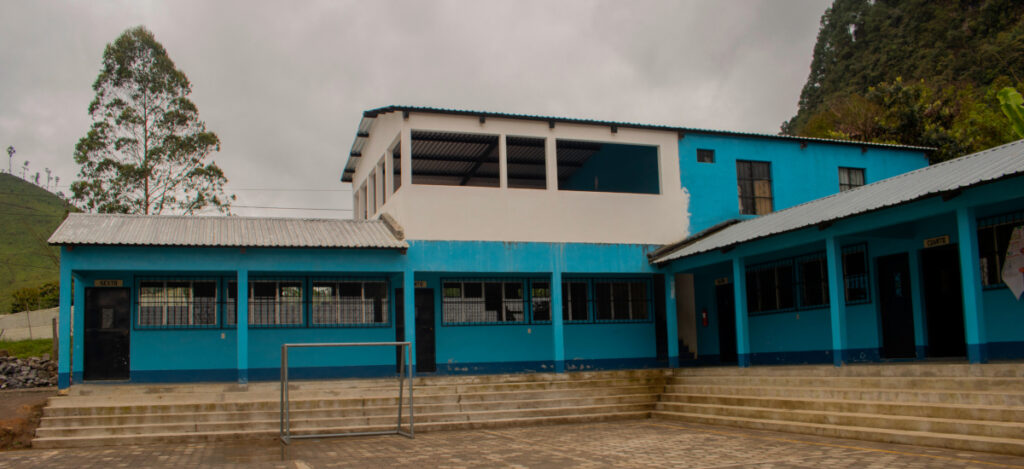 Covered Soccer Field
The Covered Soccer Field at Vida Chijacorral has been used in so many ways since it was built last year – from worship with the kids to PE classes to water fights – oh, and of course, for playing soccer! Right now, we're installing bleachers (if you look hard, you can see them working in the background), and then our covered soccer field is completely done!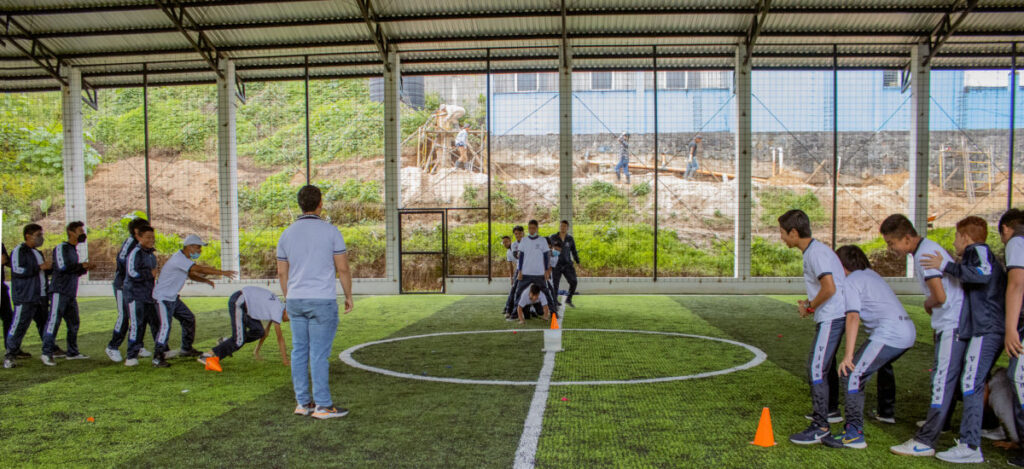 Vida Children's Home
There are two buildings going up at the Vida Children's Home – the construction on the right is the multi-purpose home for our older children. Won't it be wonderful to have a space custom-designed for our older kids? Right now we have five children over the age of two living in our baby house with all the little ones!
The smaller building will become an office space for visiting specialists. When specialists like psychologists or nurses come for appointments, this can disrupt the atmosphere of the whole home. By moving these visits to an external office building, we'll be able to provide a more normal home environment for all the children – but still provide them with the supports they need!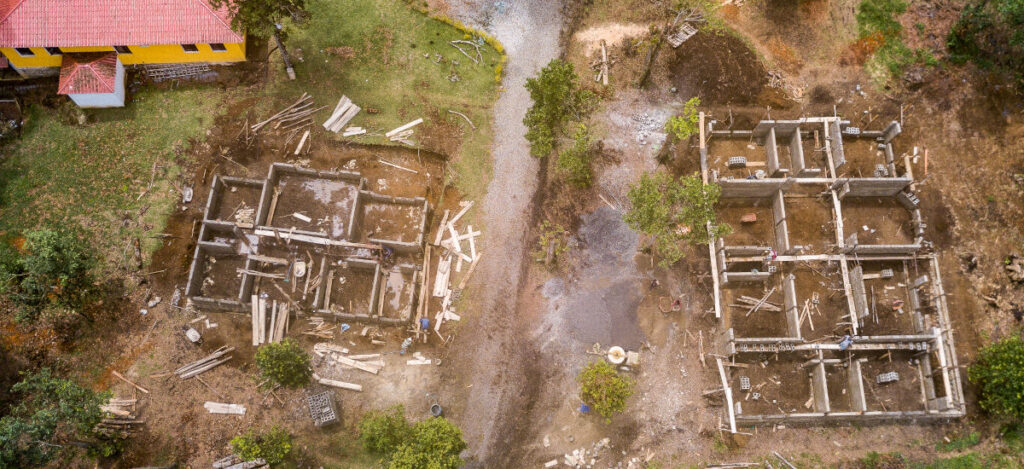 As we see all these walls go up at the Children's Home and the Vida Schools, we know it's not about the buildings – not even the activities that are taking place in those buildings. But we know the construction happening here will provide opportunities to impact lives and to build brighter futures. And for that, we are so very grateful.
Thank you for impacting children's lives in Guatemala!