"We've been watching what's been going on from a distance. And that's what we want for our kids. Would you start a school here? Because our kids don't have access to education."
These were the words of the village council of a small, unreached village. They had sent a delegation over the mountain to see first hand how the Vida Schools operate. There's no road connecting Tactic directly to this village. If you're driving, you have to go all the way around the mountain to access it from the back. But by foot, it's an hour and a half walk up and over the mountain to one of our campuses.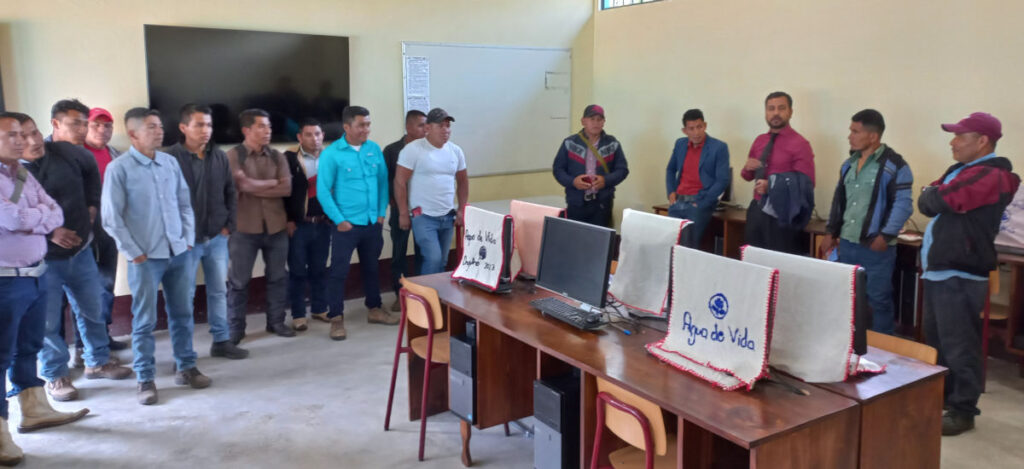 And the delegation asked us: "What you've done there in the village of Tactic, would you come and do this on the other side of the mountain?"
Isn't that exciting? Communities are coming to us, having seen God at work. But even more exciting is how this particular story started:
Twenty-three years ago, a group of Q'eqchí boys walked that same hour and a half over the mountain to watch a bunch of "gringos" at work. An Impact short-term mission team was doing a small work project. The boys came to see if they could get some candy. They got their wish, but only after they learned the song "God's not Dead! He is Alive!" complete with actions!
The words of that song stuck in 12-year-old Victor's head, and the next year he didn't just walk that hour and a half to see some North Americans building a house, he walked that hour and a half every day to attend school.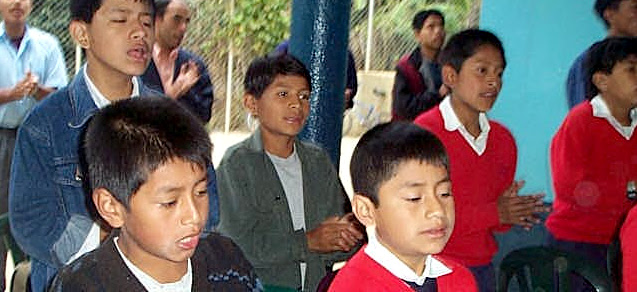 The Lord got ahold of him, and he gave his life to Christ. He was the first of eight brothers and sisters to do so. Victor and his brother, Ignacio, not only graduated from our schools, but they became teachers and then principals.
And all along their village was watching. "We saw," they said, "We saw how it has changed these boys' lives, and we want that for our kids."
They want Impact Ministries to come. And we're so looking forward to seeing Victor or Ignacio or some of our other teachers start the process all over again.
That song and that piece of candy 23 years ago may have been key to opening this community and the surrounding villages to be reached by the gospel.
Pray with us as we seek God's heart. There are still so many unknowns. Our Guatemalan leaders are dreaming big dreams for God, but they're also working hard to figure out the details. Pray for wisdom and for clarity as we determine next steps and whether this is, indeed, one of the communities where God would have us build a brighter future.
Thank you so much for your prayers!
(I got to tell part of Victor's story on the Galcom podcast as we talked about short-term missions. Have a listen here – and if you want to know more about Impact Teams, check out our teams page)