You've already helped us find sponsors for 8 students since the beginning of May! That's so exciting, not just because of the material benefits each sponsor child receives – things like school uniforms, food packages, and access to health care – but also because it means there is one more person in their corner, praying for them and encouraging them in the journey.
In our recent newsletter, we shared the story of how Rowena and her family started sponsoring a child. We love how sponsorship is making an impact in all of their lives – and we love that Rowena's coworker reached out to her. Listen in as Rowena tells their story: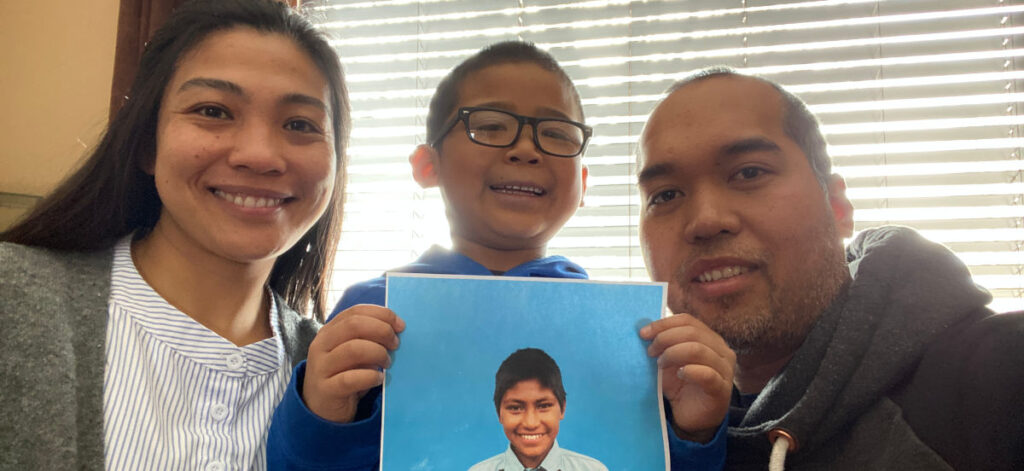 One day, my coworker asked me if I was willing to sponsor a child through Impact Ministries. I remember feeling so delighted hearing the question. Growing up, my husband and I had experienced being recipients of the kind and good works of missionaries in the Philippines, and now we would be able to help a child go to school in Guatemala!
After our first sponsor child left the program, Impact Ministries asked us if we would be willing to sponsor Eduardo. We gladly said yes!
A team from the school I work at went to Guatemala the same year we started sponsoring Eduardo. We were excited to send a card along for him. We also love receiving updates through Impact Ministries, both by mail and through the online system. We've saved all the artwork and photos we've received!
Eduardo has such a big smile! Every time we see a picture of him, it brings extra joy to our hearts. One day, my little boy asked "I wonder what toys he has that he seems so happy?" It was such a great moment to share with him that it's not toys, but a content heart and a determination to please God that brings true joy.
Our prayer for Eduardo is that he would continually enjoy going to school and that he would serve the Lord in whatever capacity he can. We would love to see him achieve all his goals in the future, loving the Lord and his family!
Sponsoring a child gives our heart so much fulfillment knowing that we are a part of making an impact on a child's life.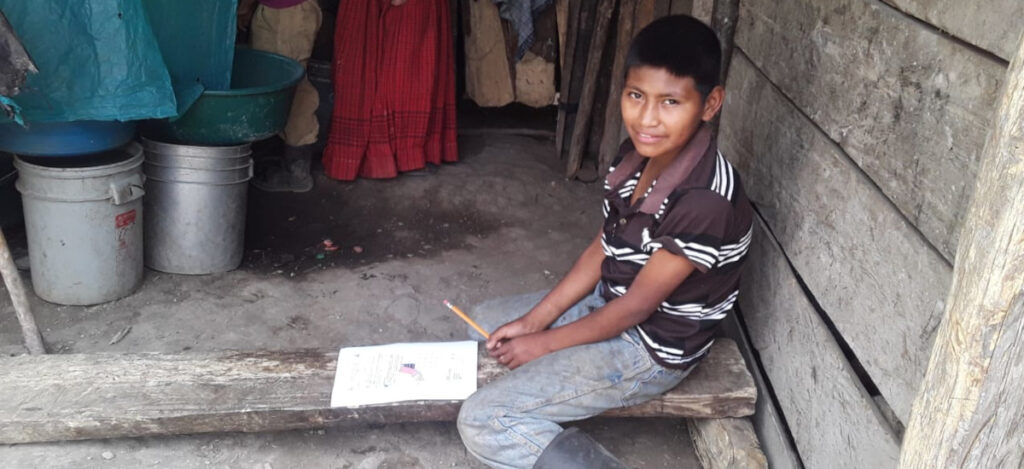 More children like Eduardo are still waiting for a sponsor – and we're praying that more sponsors, like Rowena, are just waiting to be asked. Will you help us find them?
Rowena was delighted to be asked by a coworker to sponsor a child. Which of your friends or family members, like Rowena, might just be waiting for an invitation? Will you share the excitement of sponsoring a child with someone you know?
May God bless you for caring for children in Guatemala!