Evelin and her now-elderly mother live alone. They don't have a lot – they didn't even when her Dad was still alive – and they've made many sacrifices to keep Evelin in school. They are thankful for the sacrifices others have made on their behalf so that Evelin can have a brighter future.
So what does it take to build a brighter future for a girl like Evelin?
It takes access to education and so much more. Thanks to generous people like you, Vida schools have provided academics, health care, nutrition, a loving community, and affirmation of God's faithfulness for Evelin. These are all building blocks to Evelin's brighter future.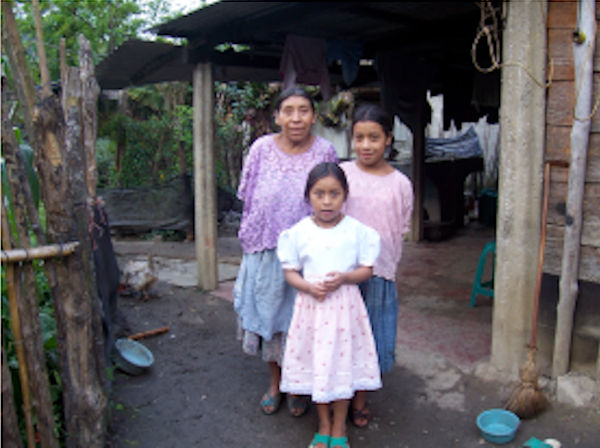 Evelin started studying at Vida Mocohán School in kindergarten. Even back then she wanted to be a teacher – perhaps because she felt so loved by her own teachers. While Evelin didn't always have the highest marks, those around her recognized her tender heart and her tenacity in pursuing the things of the Lord.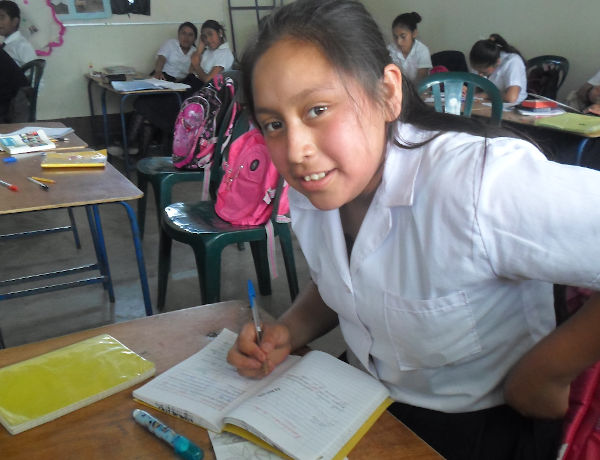 That same tenacity allowed Evelin to work hard in school, beat the odds, and graduate from Junior High. "I have learned," she wrote just before her Grade 10 graduation, "to live pleasing the Lord. If God allows me, I would like to be able to study to be a teacher and teach the youngest children."
Evelin was so excited to be accepted into the Vida Teacher Training high school program. But High School came with extra expenses, including a daily half hour bus-ride to Vida Chijacorral school. Evelin worked part-time before school and on the weekends to be able to cover her portion of these costs.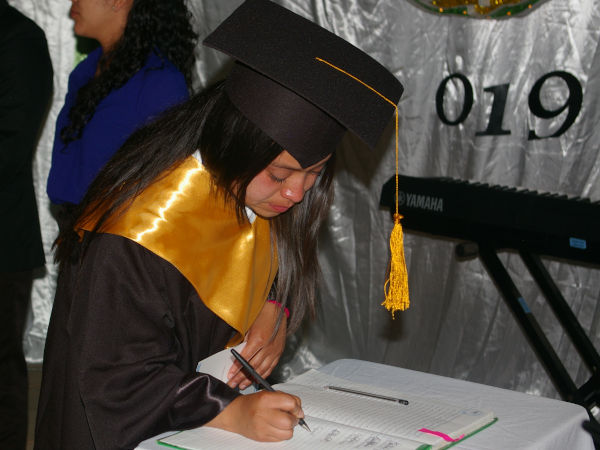 Evelin is nineteen years old now and looks so grown up and professional. She graduated as a teacher this year – a testament to God's faithfulness, her own perseverance and dedication, and the support of so many who have come alongside her on her journey.
As a certified early education teacher, Evelin's future looks bright. But this year we had about 120 children in kindergarten just starting their journey. Will you provide the same building blocks for a brighter future for them? Right now, your donation to the Build a Brighter Future campaign will be doubled – but only for a few more days.
Donations to the Build a Brighter Future campaign will be matched dollar for dollar – but only until $100,000 has been donated or the year ends – whichever comes first. Will you help us take advantage of these matching funds to build a brighter future for more kids like Evelin?