"Who are these tall, strange-looking, generous people?" 4-year-old Hilary wondered. They came to her school devotional and they gave her and her classmates big hugs. The teacher explained that these were sponsors. Right away, Hilary began to pray that she could have a sponsor of her very own. And she was so excited when she learned someone had sponsored her!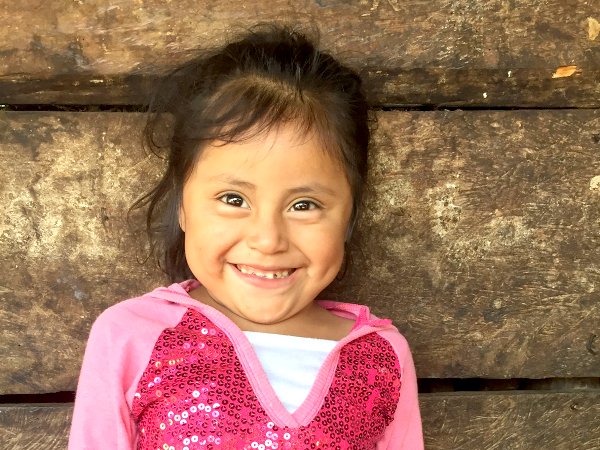 One day, Hilary's family was struggling. They hadn't had food for two days, and they didn't know what to do. Her mother and father were sad and very worried. But Hilary knew just what to do! "We need to pray that God will provide for us," little Hilary said.
That day, Hilary's mother came to pick her up from school like she always did. A gift was waiting. Hilary's sponsor had sent food and more things for the family. God had answered Hilary's prayer right away – through her sponsor! God is good.
If you've ever wondered if sponsorship really makes a difference in a child's life, Hilary's story, originally shared in our  Spring Newsletter , dispels those doubts. And we've seen over and over again how a gift, a hug, or a word of encouragement shared by a sponsor at the right time can be an answer to a child's prayers.
We have more children like Hilary praying for a sponsor of their very own. Will you be an answer to that prayer? Or do you know someone who you could invite to sponsor one of our waiting children?
And, if you already sponsor a child, consider sending them a quick note or a special gift. You'll make their day!